Audio of the sermon from August 21 is here.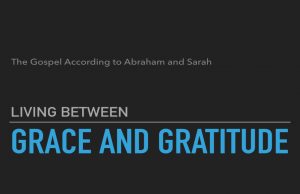 The worship bulletin is here.
The Scripture readings are Genesis 11:27-12:9 and Hebrews 11:8-12.
"It isn't because Abram is such an admirable person that he receives this call and promise. He does quite a few profoundly un-admirable things. We aren't told in the Bible about Abraham in order that we would have a great moral example. The Bible isn't saying to you, "Be like Abraham" in the moral and ethical choices you make. Far from it. It's showing you what grace is like. God doesn't call Abraham because he sees hidden potential in Abraham. He certainly doesn't call him because he's qualified for the job God has in mind for him. But God does call him, he does form a relationship with him.
"That's how it is for all of us. It's how grace works."