Audio of the sermon from September 18 is here.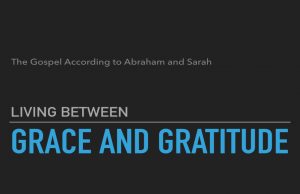 A PDF file of the worship bulletin is here.
The Scripture readings for the day are Genesis 16 and Romans 8:18-30.
An excerpt from the sermon:
"People sometimes say, "All the world's religions teach the same ethics." And that isn't true, but more importantly it's beside the point. Christianity isn't about ethics. It isn't about how to be a good person. Very little in the Bible is about how to be good people. It's about how the gospel, the grace and love of God, comes to people who are not acting as we should; and only afterwards does God begin to change and shape us into people who are fit for his kingdom. And that's why it shows us this story of Abraham and Sarah, who have received the grace and call of God, but only slowly and haltingly, and sometimes very badly, begin to figure out what it means for them. As you watch them sort out life with the God who found them when they weren't looking for him, you can see a pattern that can help you see how God is, and what he might be doing in your life.
"Nowhere in in the whole Bible is that more true than in the drama we have heard today. Abraham, Sarah, and Hagar have all done wrong."