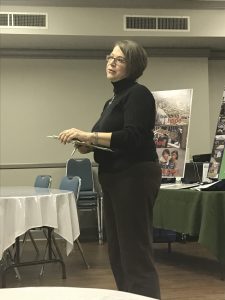 Deb Kohlhase – a faithful member of this church – spoke to the Presbyterian Men at their monthly breakfast this morning about the renewal and the work of Habitat for Humanity of Athens/Limestone County where she serves as executive director.
It has been a difficult few years for our local Habitat affiliate, but they are back on track with her leadership together with a reorganized board, and they are moving toward renewed service to this community.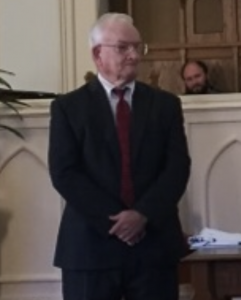 Then in worship, it was a joy to recognize and pray for our own Wilson Blair, who was recently elected Vice-Moderator of the National Council of Presbyterian Men in our denomination.
Wilson has been involved with Presbyterian Men since the founding of this congregation's group just after World War II. (It is believed to be the oldest continuously active Presbyterian Men chapter in the PC(USA).)