Welcome to First Presbyterian Church,  in historic Athens, Alabama!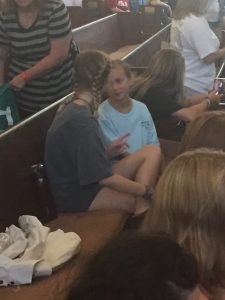 We serve each other, the Athens community, and the world on the square in downtown Athens. Our church family is a community of believers who welcome all who come seeking the grace and peace of God.
If you are looking for a place where you will be accepted, nurtured, and nourished in your journey of faith — or if you are still examining the claims of Christianity — then you are welcome at First Presbyterian Church. We hope to see you soon!
Who are Presbyterians?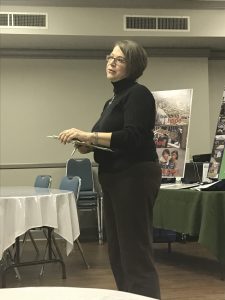 Presbyterians are distinctive in two major ways: 1) they adhere to a pattern of religious thought known as Reformed theology, and 2) a form of government that stresses the active, representational leadership of both ministers and church members. It is everyone's job — ministers and lay people alike — to share the Good News with the whole world. That is also why the Presbyterian Church is governed at all levels by a combination of clergy and laity, men and women alike.
Worship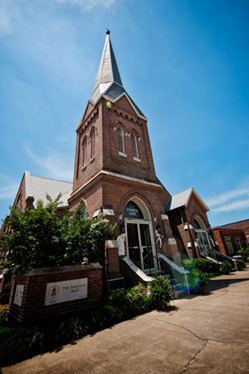 Our 11:00 a.m. worship service allows us to experience God in many different ways. It is a traditional worship service where we sing our praises to God through traditional hymns and observe traditional rituals, litanies, and worship formats.
First Presbyterian Church ordinarily celebrates the Lord's Supper on the first Sunday of each month as well as special times during the year. All baptized believers are invited to come to the Lord's Table to share in this meal.