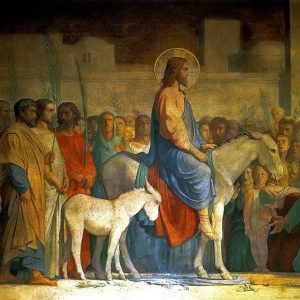 An audio file of this morning's Scripture readings and sermon is available for listening and downloading at this link.
The Scripture readings are Exodus 12:1-14 and Mark 15:16-37.
A downloadable PDF file of the worship bulletin is available at this link.
"The calendar conspires against us and reinforces our tendency to skip the cross. One Sunday, a day like today, "Palm Sunday," you show up in church and it's all "Hosanna, blessed is he who comes in the name of the Lord." And then you come to church the next Sunday, and it's all, "Halleluiah, Christ is risen, halleluiah." And most of us miss Good Friday, the day of the cross.
"But there is no Christianity without the cross."
…
"You're so used to seeing the cross as a decoration hanging on the wall, or as a piece of jewelry, or as a tattoo, that it can be hard for you to recognize its central importance to the story of God with the world. But it is central. It's God's answer to the universal human predicament."